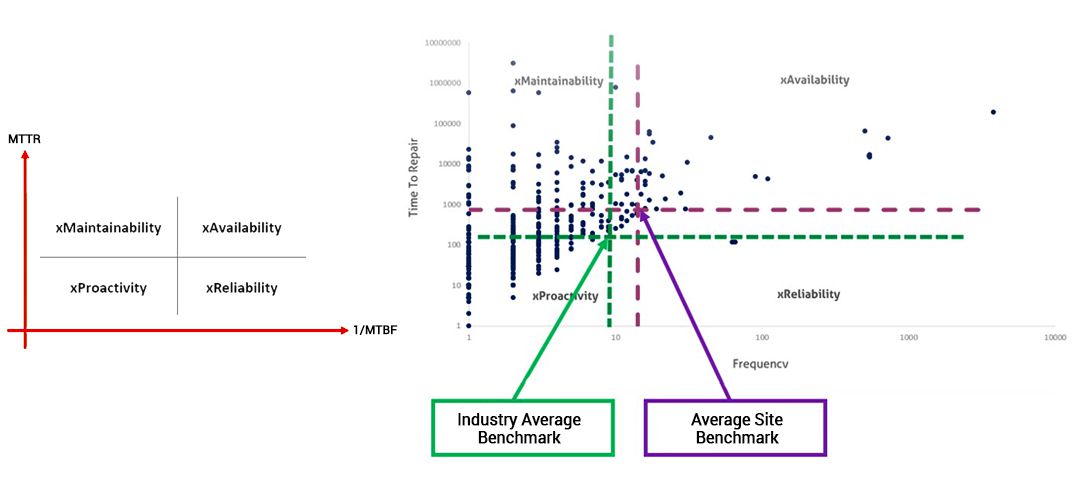 xMaturity Matrix
When you look at maintenance records, do you see solutions?
Unlock the solutions hidden in your historical maintenance records with Visual Benchmarking.
Visual Benchmarking compares both patterns and measurements to give the situational understanding needed to view solutions.
xMaturity Matrix (xMM) is a visual benchmark that compares failure patterns. This pattern based approach unlocks the proactive maintenance solutions hidden in historical maintenance records.
xMM draws failures into four quadrants based on the maintainability metric of MTTR and reliability metric of MTBF.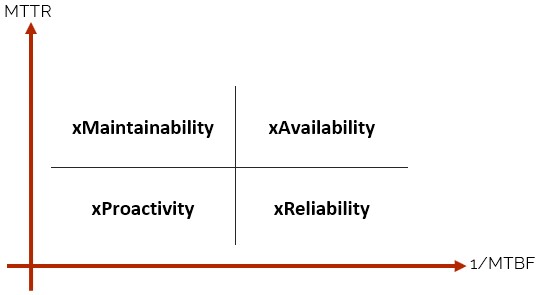 Using clustering algorithms to discriminate failures, these failure data points are firstly baselined in xMM to identify patterns of strengths and weaknesses. These baseline patterns are then benchmarked against millions of peer sourced data points in CWorks benchmark repository.
Visual benchmarking with xMM provides faster, richer results when compared to measurement based benchmarks such as OEE which essentially just measure performance. Unlike OEE, xMM:
overlays patterns of reliability, availability and maintainability to provide situational understanding.
overlays maintenance maturity models to uncover fit-for-situation solutions.
overlays peer sourced metrics to show what "good" looks like.
With xMM, benchmark driven maintenance is now at the shop floor.
Who is xMM for?
xMM is for those who are dissatisfied with historical maintenance records that are not producing solutions.
When should benchmarking be done?
At least once every budget cycle.