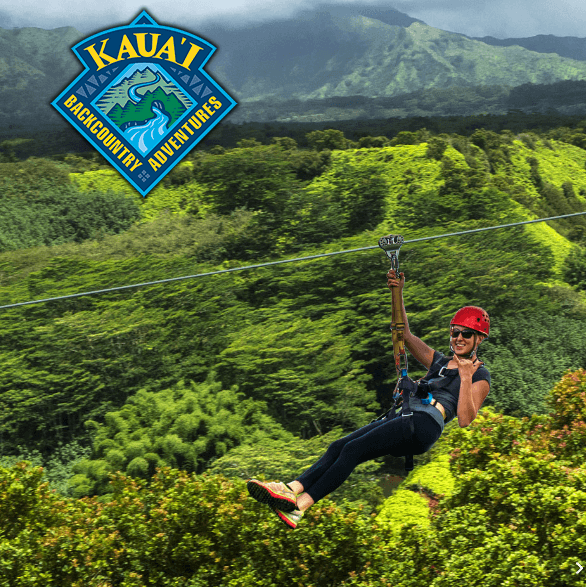 Kaua'i, the Garden Isle, is the oldest of Hawaiian Islands, treasured for its diversity, culture, friendly faces and vibrant scenery. Visitors to the island are delighted to discover that Kaua'i has more to offer.
Kaua'i Backcountry Adventures offers the finest in eco and adventure tourism in the world. They are world renown for their tubing adventure that flow two and a half miles down an old irrigation ditch. The ditch travels through five tunnels that were hand dug in 1870s.
They also offer a zip line adventure with seven lines that traverses a 200-foot valley. The tallest line is 200 feet tall and the longest is 940 ft. long.
Ensuring the safety of their visitors while preserving the eco system and heritage from the past is a daunting task. So Kaua'i Backcountry chose CWorks as their maintenance management partner.
They needed to capture all their maintenance work that was being done. Their previous pen and paper system wasn't adequate enough. They found CWorks to be a great fit to their need which is to monitor maintenance reports. This is important as they need to maintain the high standards required, by governments and authorities worldwide, from adventure sport operators.
CWorks is used to document their compliance with the Association for Challenge Course Technology (ACCT) regulations. They use it to document the monthly inspections required by the ACCT. It is also used to document all maintenance that occurs on their various tours
With the simplicity of CWorks, Kaua'i Backcountry is able to ensure nothing falls through the cracks and everything that needs to be addressed are addressed and fixed.
CWorks is the easy route to reporting Chris Ryer, General Manager, Kaua'i Backcountry Adventures
Be a success story too.
Let's talk, call us at 716-213-0223