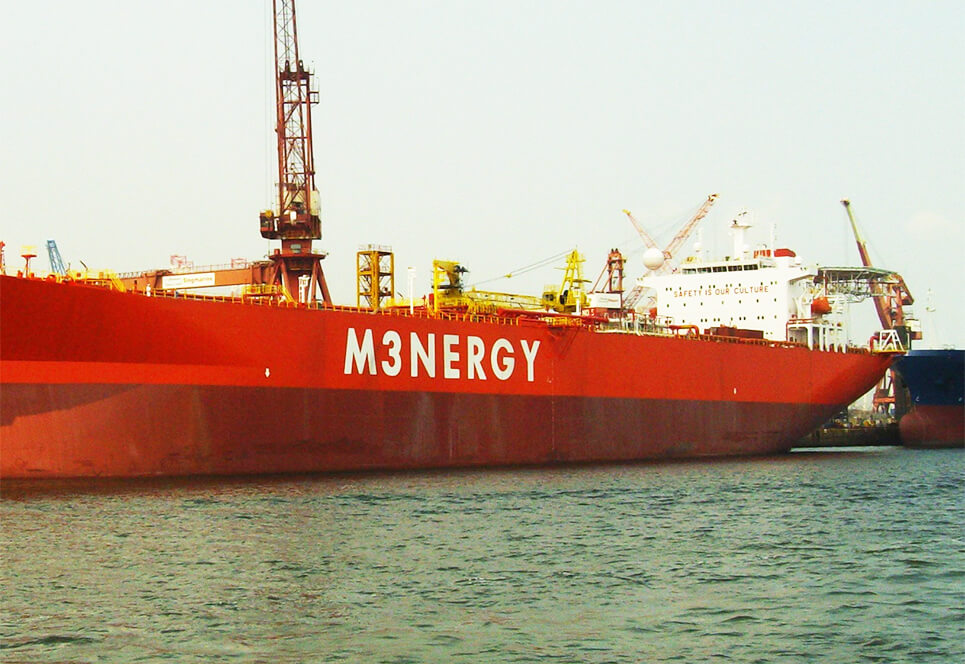 Operating in offshore oil fields is challenging. Ensuring preventive maintenance of equipment and assets is done on an oil rig has a level of challenge that is different from landed, fixed site operations.
This is the challenge faced by M3nergy, formerly known as Trenergy (Malaysia) Berhad, an oilfield service provider who operates FPSO (floating production storage and offloading) and FSO (floating storage and offloading) vessels offshore.
M3nergy needed a preventive maintenance planning and recording tool to monitor and track preventive maintenance and spares programs on these vessels. A particular challenge was getting prompt reports from the vessels at their Kuala Lumpur headquarters. The main issue is that sea-going vessels do not have affordable always-on internet connections.
This was the challenge faced when CWorks was approached by M3nergy to provide a computerized maintenance management system that would not only perform the tasks required of a CMMS but have the ability to provide reports to an onshore location. Also running a server based system with IT personnel monitoring the servers and databases on the vessels would not be an option.
To meet these challenges, CWorks installed standalone PC based CMMS on the vessels at sea and a web based CMMS reporting solution at the landed headquarters. Maintenance reports were then batch uploaded from the vessels' CMMS at midnight, every night, to the web based CMMS reporting solution at headquarters through satellites. This reduces expensive internet connectivity cost and still provided 24 hours relevant reports. The solution was deemed operationally fit for purpose and affordable although the reports were not real-time.
Running this CMMS configuration, has allowed M3nergy to have the operational maintenance and spares reports they needed to meet their contractual requirements.
The solution was deemed operationally fit for purpose and affordable. M3nergy, Malaysia
Be a success story too.
Let's talk, call us at 716-213-0223