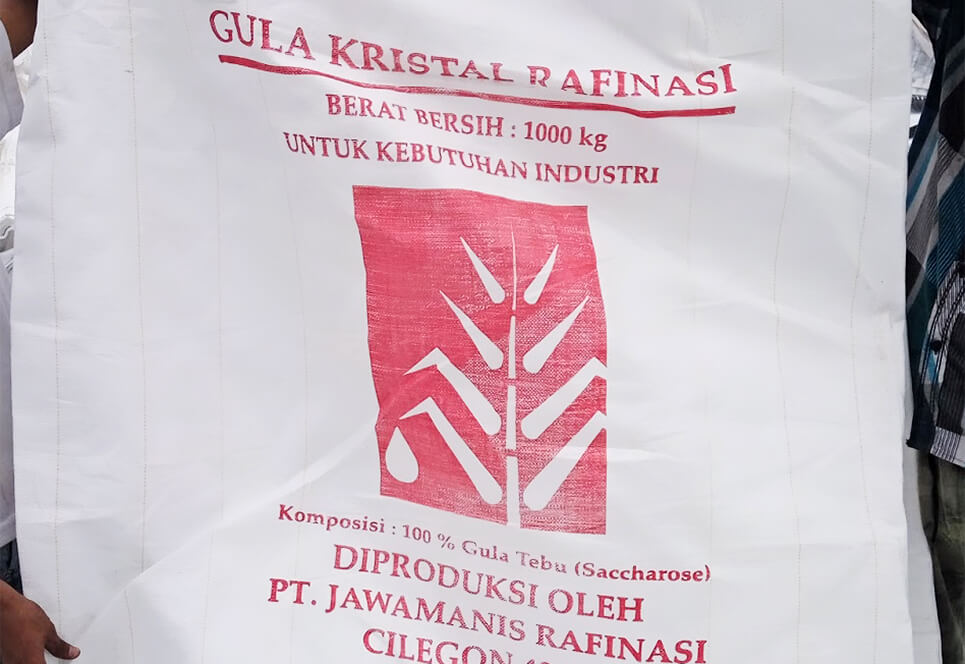 P.T Jawa Manis Rafinasi refines and manufactures white sugar in Indonesia. The company was founded in 2001 and is based in Cilegon, Indonesia and is the fourth largest sugar refinery in Indonesia.
The sugar refining plant was set up in the hope of reducing the country's import bill for refined sugar. Through the multiplier effect, the plant creates jobs and opportunities for up to fifteen thousand people.
The plant practices international standards for production control system such as Good Manufacturing Practices, Hazard Analysis and Critical Control Point. Commitment to these systems is hoped to create in the plant the commitment to producing products that are of high quality and of world standard. This commitment would certainly have marketing value in the marketplace.
The Cilegon plant has grown in size to include more than 10,000 m². of refinery processing equipments, ranging from 50 different pumps, conveyors, boilers to 100 different valves, to a large inventory of specialized parts. Among others P.T. JMR has to ensure that the refinery processing machines, equipments, materials and spare parts are being kept in an acceptable and reliable condition to gain it economic lifespan and gave a good return to business operation and objectives.
Increase in demand and production, also came an increase in problems associated with maintenance of the company's equipment. It became apparent to management that it was imperative to purchase and implement a CMMS (computerized maintenance management software) system to address these maintenance management problems and to streamline maintenance planning.
For most of this refinery history, maintenance was done on an ad hoc basis. Preventive maintenance was not planned or performed. This was mainly due to not having a comprehensive asset database. To mitigate these issues, P.T. Jawa Manis Rafinasi decided to acquire and install CWorks computerized maintenance management system.
With CWorks, P.T. JMR were able to build their asset database. On top of that, a hierarchical view of the assets was also delivered. This made it easier for the plant to identify the parent-child relationships of their assets. Understanding this relationship, effective preventive maintenance plans were planned and deployed. Costs by asset systems were also now tracked easily.
As the implementation of the computerized maintenance management system expanded, P.T Jawa Manis Rafinasi's Cilegon plant went from a fire-fighting repair based plant to a streamlined preventive maintenance based plant, in line with the management's aspiration for quality and high standards.
Effective preventive maintenance plans were planned and deployed P.T Jawa Manis Rafinasi, Cilegon, Indonesia
Be a success story too.
Let's talk, call us at 716-213-0223